The Family and Medical Leave Act (FMLA) allows eligible employees to take job-protected unpaid leave when they or an immediate family member need to seek care for a serious health condition or are incapacitated by a serious health condition. It also allows for maternity and paternity leave as well as certain types of military caregiver leave.
The FMLA provides important protections for employees, but navigating FMLA leave requests can be challenging for employers. It can be tough to differentiate between a standard illness and a serious health condition under the FMLA guidelines. To help, we've listed out the full criteria and answered some common questions about what conditions qualify for FMLA leave.
FMLA eligibility
Before worrying about whether or not a condition qualifies as a serious health condition, it's a good idea to verify that the employee is even eligible for FMLA leave. First, the employee needs to work for a covered employer.
Employers must meet one of the following conditions in order to qualify as a covered employer:
Private-sector employer, with 50 or more employees in 20 or more workweeks in the current or preceding calendar year, including a joint employer or successor in interest to a covered employer;

Public agency, including a local, state, or federal government agency, regardless of the number of employees it employs; or

Public or private elementary or secondary school, regardless of the number of employees it employs.
If an employee works for a covered employer, then the following criteria can be used to determine if that employee is eligible for FMLA leave.
An employee at a covered employer is eligible for FMLA leave if they have:
Worked for the employer for at least 12 months. Breaks in service are allowed as long as they are for less than seven years.

Worked at least 1,250 hours for the employer within the last 12 months.

Work at a location where the employer has at least 50 employees within 75 miles.
If all of the criteria are met, then it's time to verify whether they have a valid serious health condition.
What counts as a serious health condition?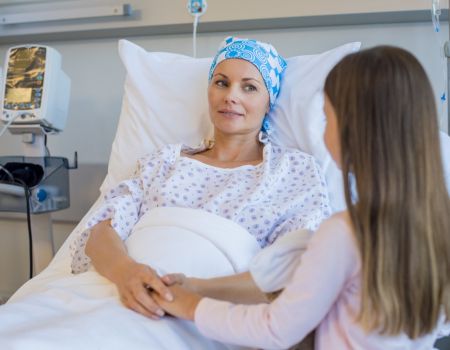 There are actually very specific guidelines on what constitutes a serious health condition — and these guidelines aren't necessarily based on the employee or family member's diagnosis. Instead, they largely focus on the impact of the illness on the employee or their family member and the treatment required.
For the purposes of FMLA, a "serious health condition" is defined as an illness, injury, impairment, or physical or mental condition that involves one of the following:
Hospital care. Inpatient care (overnight stay) in a hospital, hospice, or residential medical care facility, including any period of incapacity or subsequent treatment connected to inpatient care.

Ongoing medical care. A period of incapacity of more than three consecutive calendar days (including any subsequent treatment or period of incapacity relating to the same condition) that also involves one of the following:
• Two or more visits to a health care provider. The first visit must occur within seven days of the first day of the incapacity, and both visits must take place within 30 days of the first day of the incapacity.
• A regimen of continuing treatment, with the first visit taking place within seven days of the onset of the incapacity.
Pregnancy. Any period of incapacity due to pregnancy or for prenatal care. Yes, morning sickness counts if it is severe enough to impact the employee's ability to perform the essential functions of their job

Chronic serious health conditions requiring periodic treatment. A chronic condition that extends over a period of time and requires periodic treatments by a health care provider. "Periodic visits" are defined as at least two visits to a health care provider per year. During that period, the incapacity may be episodic or recurrent rather than continuous. Examples include asthma, epilepsy, and diabetes.

Permanent/long-term conditions that require supervision. A permanent or long-term incapacity due to a condition that may not respond to treatment. The employee or family member must be under the continuing supervision of a health care provider, but need not be receiving active treatment. Examples include Alzheimer's disease, a severe stroke and the terminal stages of a disease.

Ongoing treatments without incapacity. Any period of absence to recover from or receive multiple treatments for restorative surgery after an accident or injury, or for a condition that would likely result in a period of incapacity of more than three consecutive calendar days in the absence of medical intervention or treatment, such as cancer (chemotherapy, radiation), severe arthritis (physical therapy) and kidney disease (dialysis).
How do employers verify that an employee possesses a qualifying serious health condition?
Employers may request medical certification to verify that an employee qualifies for FMLA leave. This certification must be completed by the employee's healthcare provider using DOL Form WH-380-E. It will lay out that the employee has a serious health condition as defined under the FMLA and may provide some information on how that condition impacts their work schedule or ability to complete their essential job functions. If the FMLA request is related to a family member's health condition, rather than the employee's own serious health condition, they should provide Form WH-380-F instead.
One thing to keep in mind is that, while an employee may opt to share this information, employers cannot demand a diagnosis. Nowhere in the FMLA or its regulations is it specified that a diagnosis is a predicate to leave eligibility. And there's really no need for a diagnosis as employees may have symptoms that amount to a serious health condition without a diagnosis attached to it.
In addition, a diagnosis may reveal a disability under the ADA—which forbids employers from requesting medical information when the employee has not requested ADA protection. Thus, it's best to stick with the official DOL certification form and avoid prying about exactly what the qualifying medical condition is.
Does the common cold or flu count as a serious health condition?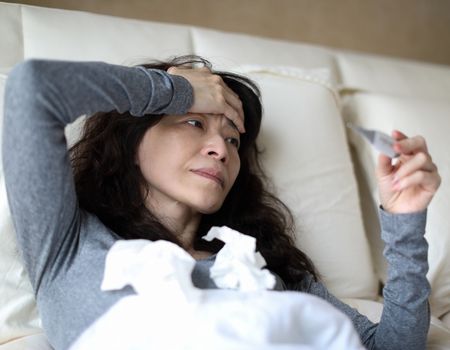 The FMLA isn't necessarily designed to cover minor ailments like the flu, common cold, or an upset stomach. If an employee simply stays home with a cold or the flu for a few days and doesn't require medical treatment, they generally need to use their sick days rather than leave.
However, it's worth noting that some people may have complications from any of these conditions that could require hospitalization or ongoing medical treatment. For example, an employer may balk at an employee putting in an FMLA leave request for the flu, but it is important to remember that the flu does lead to thousands of hospitalizations and deaths each year.
The CDC currently estimates that there were around 100,000 hospitalizations and 5,000 deaths related to the flu during the 2021-2022 flu season. Therefore, it is possible for the flu to rise to the level of a "serious health condition" depending on the severity and complications involved.
Can employees use FMLA leave for mental health?
Yes, mental health conditions are treated the same as physical health conditions under the FMLA. As long as an employee is receiving ongoing care for the condition (or inpatient treatment) and can provide proper medical certification documentation from a recognized health provider, they may use FMLA for mental health conditions. This includes employees receiving treatments like weekly therapy for depression and anxiety.
Employees not under the care of a medical provider who simply need a "mental health day" to rest and recuperate from normal workplace stress will typically not be able to use FMLA leave. Employers should encourage the use of paid time off instead.
Can employees use FMLA leave for cosmetic procedures?
Generally no, cosmetic procedures like plastic surgery or botox typically don't qualify as serious health conditions under the FMLA. The exception is when they are medically necessary or restorative in nature. Some examples of restorative surgery include breast reconstruction after a mastectomy for breast cancer, cleft palate repair, and facial surgery after trauma like a severe dog bite, burn, or car accident.
Are migraines a serious health condition?
Standard headaches are not considered a serious health condition unless they are a symptom of a larger medical condition, but migraines are commonly considered a serious health condition under the FMLA. Migraines can cause debilitating pain that can incapacitate an employee and leave them unable to go into work or finish out their workday. Employees suffering from chronic migraines will typically take intermittent leave so that they can miss work when they have a bad migraine flare-up.