[ad_1]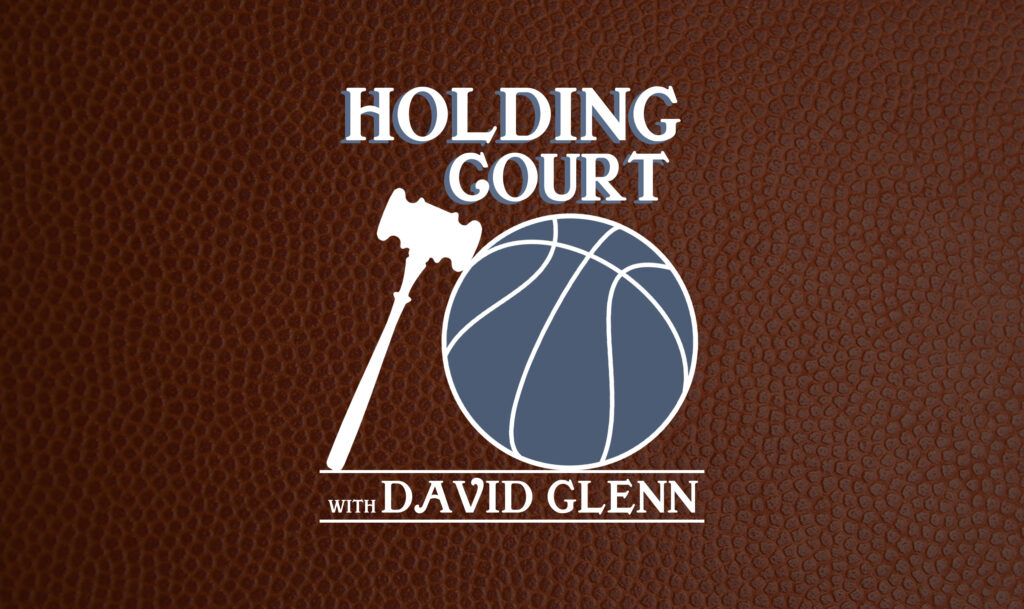 7 Things You Must Know To Understand New 'Alliance' Among ACC, Big Ten, Pac-12
By David Glenn
It's easy to mock or ridicule the recently announced alliance among the Atlantic Coast Conference, the Big Ten Conference and the Pac-12 Conference.
It's a bit more difficult to truly embrace its admittedly toothless present — it's not even a signed, binding contract, for crying out loud — while also attempting to understand its highly speculative but potentially powerful nature and future.
With that in mind, here is your seven-step, need-to-know guide:
Officials Wary Of "Predatory" SEC
Washington State president Kirk Schulz recently said the quiet part out loud, accurately portraying how many powerful people in college athletics view the Southeastern Conference right now, after that league recently agreed to accept long-time Big 12 stalwarts Oklahoma and Texas as members.
"What the SEC has done is unify the other conferences in a way that nothing else could have, in terms of working together," Schulz recently told Jon Wilner of the Bay Area News Group.
"A lot of people now are very concerned about the predatory nature of the SEC. More presidents are talking. There's a lot of back and forth."
New Pac-12 commissioner George Kliavkoff, by all accounts the initial ringleader in his league's new "gentleman's agreement" with the ACC and Big Ten, struck a much more conciliatory tone Tuesday with his comments toward the SEC and its commissioner, Greg Sankey, while at a press conference announcing the alliance.
"Greg has stated how this happened, and I believe him," Kliavkoff said. "I agree with his statement that if Texas and Oklahoma would have called one of the other Power Five conferences, we would have taken the call and acted the same way he did."
It may sound strange, perhaps even contradictory, but both Schulz and Kliavkoff were telling the truth and painting an accurate picture. How so?
Yes, any other league would have loved to take Oklahoma and/or Texas, by far the two most valuable members of the Big 12. Indeed, ACC officials informally inquired about the Longhorns' interest multiple times over the last two decades.
However, the road that led to this realignment news, coupled with recent headlines about the proposed expansion of the College Football Playoff from four to perhaps 12 teams, left a lot of college sports officials understandably wondering about the SEC's motives and sense of fair play.
From early 2019 through this summer, a period of roughly two and a half years, four men met regularly as members of a working group asked to explore the future of the now seven-year-old College Football Playoff: Sankey, Big 12 commissioner Bob Bowlsby, Notre Dame athletic director Jack Swarbrick and Mountain West Conference commissioner Craig Thompson.
The group members' conclusions became public in early June, including their preference for a 12-team playoff model, along with the possibility that the new format could debut as early as 2023, even though the existing 12-year, $5.6 billion playoff contract with ESPN runs all the way through the 2025 season.
Just one month later, the news broke that Oklahoma and Texas would be leaving the Big 12 for the SEC. In other words, the existence of Bowlsby's league was now in jeopardy, and Sankey's league would benefit tremendously as a direct result.
"Obviously, Bob Bowlsby and everyone else in the Big 12 has listened to Texas and OU complain for years, so it's not as if this came out of nowhere," one ACC official said. "But to work for two and a half years with someone (Sankey), on a committee with only two other people … How could you not wonder what (Sankey) knew, when he knew it, and whether at some point he was talking with Bob while secretly knowing that Bob's league might be about to implode?"
Meanwhile, everyone quickly realized that the early-start (2023) playoff possibility would be smooth and easy only with the cooperation of ESPN, a major TV partner of the SEC (and others, including the ACC) and the creator of the SEC Network.
Again, all eyes were on Sankey. Some ACC officials said they believe he should have recused himself from some parts of the playoff conversations, because of his league's close, extensive relationships with ESPN. While the ACC also is a partner with ESPN, it was not truly represented on the four-person committee, despite Notre Dame's presence, because the Irish remain an independent in football.
In the end, of course, the working group's recommendations weren't binding, and the recent controversies now have more decision-makers talking about opening up the playoff conversation to multiple TV and streaming bidders. Many believe a true bidding war could push the playoff's annual value past $2 billion per year.
"Everyone I know wants a healthy relationship with the SEC," the ACC official said, "but this summer certainly has created some bad blood."
Timing Means Everything
Change is constant, of course, and the college sports world certainly never has been an exception to that rule. But even change comes in doses large and small.
From the NCAA's perspective, 2021 is not a time of mere tweaks, but rather massive shocks and overhauls to the system. Weather reflects constant movement, mostly in more subtle ways. Current and recent NCAA changes are more of the wheel, printing press, automobile, personal computer or Internet varieties.
In other words, it's a heck of a time to be a university president, conference commissioner or athletic director. There's no reliable blueprint for what to do next.
The United States Supreme Court directly tackled an important NCAA matter for the first time in almost four decades this summer, in the Alston case, and the NCAA lost in convincing (9-0) fashion. Moving forward, colleges and universities no longer can cap the education-related benefits for student-athletes. One justice argued that the existing rules restricting athletic-related benefits are illegal, as well, although that revolutionary (for the NCAA) concept is not yet the law of the land.
Meanwhile, after more than a century that brought only minor tweaks to the NCAA's concept of amateurism, this summer also brought a second major jolt to that long-standing system, in the form of name-image-likeness policies.
Notably, despite crafting NLI-related legislation over a period of years, the NCAA ultimately opted against implementing a detailed national policy, instead leaving most matters for leagues and schools to handle on an individual basis. That sort of decentralized approach is expected to become part of a broader "new normal," too.
In the meantime, of course, these same universities recently have taken massive,  COVID-related budgetary hits, in their athletic departments and otherwise.
There aren't many obvious places to turn in an attempt to fill those revenue gaps, but an expanded version of the…
[ad_2]

Read More: Holding Court With David Glenn: Understanding The 'Alliance'